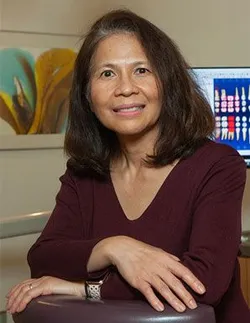 Nadine has been practicing dental hygiene for over 25 years. She went to Falls Church High School and graduated from Old Dominion University in dental hygiene.

'A person's smile is an expression'. Nadine believes that dental health is a comprehension of maintenance, treatment and preventive care. Each and every patient is unique and special. She strives to provide the optimal care in a nurturing environment. Over the years, the many patients that she has provided care for, are like families and friends.
Nadine, her husband and their three children reside in Northern VA. She enjoys cooking and walking.